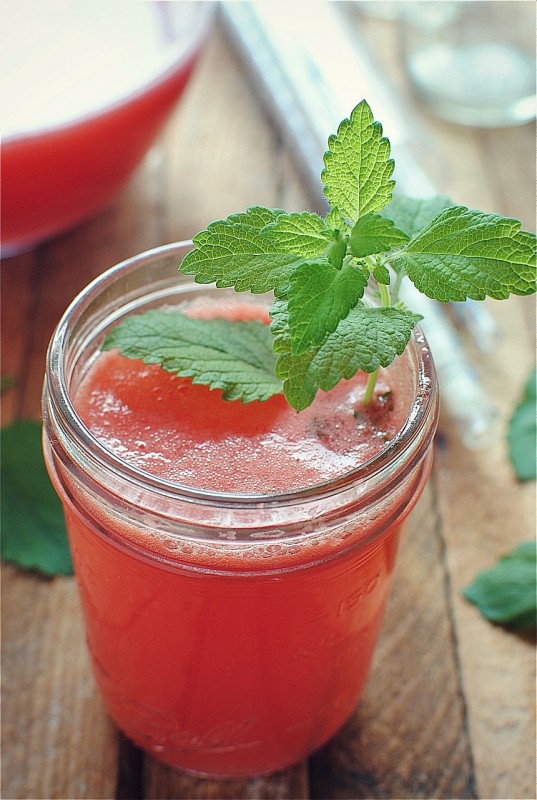 All I can say is YUMMM!
Watermelon Spritzers with Lemon and Honey:
What it took for about 6 cups:
* 2.5 pounds fresh watermelon (seedless if you can get it)
* 3 lemons (seedless if you can find them), for the juice
* 2 Tbs. honey
* 1 cup chilled seltzer (more or less)
* lemon balm, for garnish (totally optional. mint is fine too!)
Place the watermelon, lemon juice and honey in a food processor. Process until smooth.
Strain into a large bowl, pressing the juice out of any seeds or pulp that remains.
Pour into a large pitcher and chill until you're ready to drink.
Serve with a splash of seltzer and lemon balm or mint, if using.
*add alcohol, for the love.
Thanks Bev Cooks for the recipe & photo!!
Like what you see? Sign up for my FREE daily email!