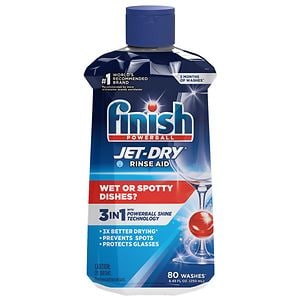 Jet Dry Rinse Agent, 8.45oz $5.00 (retail at walmart) = 80 washes
OR USE MY VERY HIGH TECH HOMEMADE JET DRY:
Distilled White Vinegar, 1 gallon (walmart brand) $3.00 = 1280 washes
$.002 less then a penny a wash!!
Vinegar is a miracle worker....... Just put it in the same spot as you would the Jet Dry
and let it work its magic!
You will be amazed at what it does for your dishwasher and will
never buy Jet Dry again....even with coupons!
Like what you see? Sign up for my FREE daily email!