I shared this coupon with you yesterday, but now you really need to print it
if you have a CVS near by!!
I'm really jealous right now, I love chapstick....especially if I can make MONEY buying it!!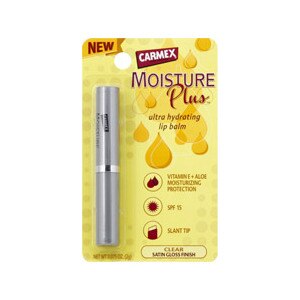 CVS - regular price
Carmex Moisture Plus Lip Balm $2.24 - $2.99
Final Price: FREE - $.75 MONEY MAKER!!
(rebate form says for purchase price, but doesn't say anything about after any/all coupons.
If anything it will be FREE)
Like what you see? Sign up for my FREE daily email!