Whoohoo!
This hot armor All Air Freshener Coupon is back!
Be sure to print and take advantage of the killer deal at Walmart!
I will be taking it to Walmart to take advantage of this deal!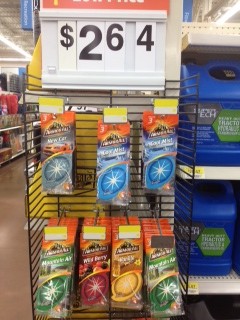 WALMART
Armor All Air Freshener, 3pk $2.64
Final Price: $1.64 for a 3pk ($.55 each)!!
Doubled $.64 for a 3pk ($.21 each)!! *if you live in the test market!
Like what you see? Sign up for my FREE daily email!