Whoohoo!
This hot armor All Air Freshener Coupon is back again
for the 3rd time this month!!
Be sure to print and take advantage of the killer deal at Walmart!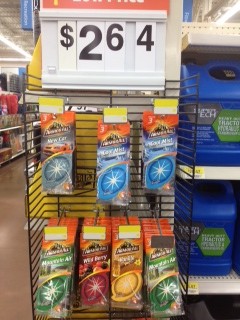 WALMART
Armor All Air Freshener, 3pk $2.64
Final Price: $1.64 for a 3pk ($.55 each)!!
Doubled $.64 for a 3pk ($.21 each)*
*if you live in the test market!
Like what you see? Sign up for my FREE daily email!